Jambughoda is a hidden gem in the district of Panchmahal in the eastern part of Gujarat.
A nature lover's dream, one can revel in Jambughoda's numerous forest trails, waterfalls, trekking paths, picnic spots, lakes, bird sanctuaries, and other activities that include tribal interactions, experiences of rural life, trips to dams, temples, forts, heritage monuments, and several other interesting sites. This lesser-known destination in Gujarat is worth exploring.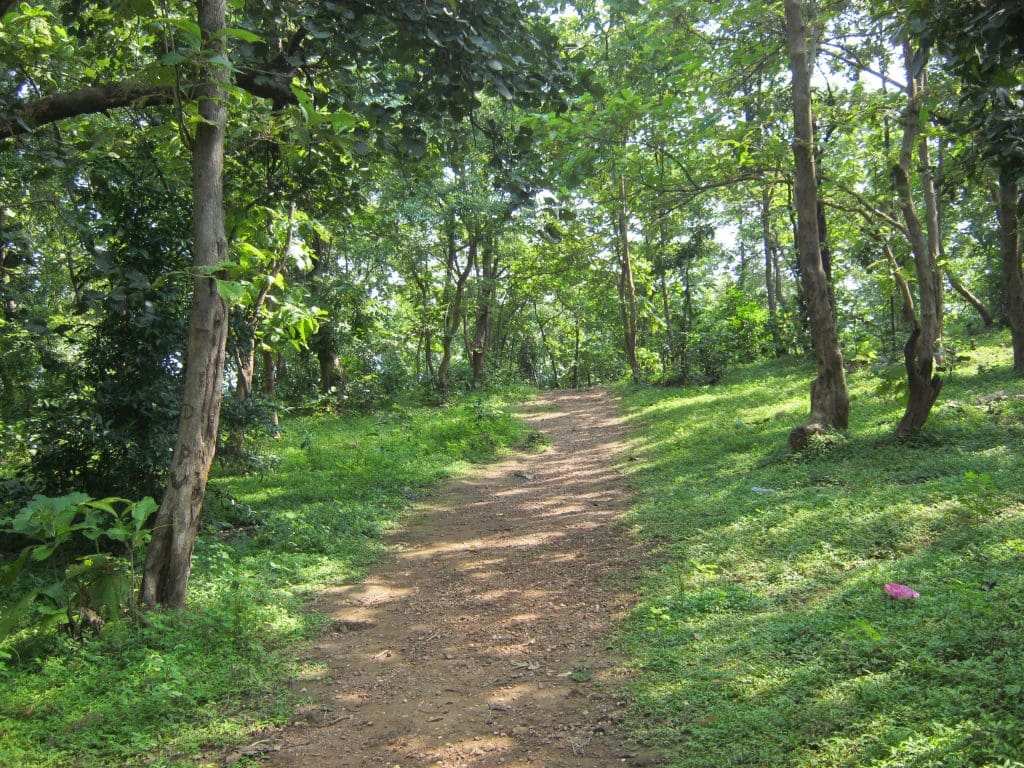 Jambughoda is an ideal destination if you're looking to explore the natural beauty of Gujarat and its unique culture. It is a picturesque hamlet surrounded by lush green forests, waterfalls, and rivers. The place is renowned for its rich cultural heritage, abundant wildlife, and natural beauty.
The forests near Jambughoda are full of wild animals like leopards, jackals, bears, deer, and many more. Tourists can enjoy a variety of activities such as bird watching, trekking, and camping in these jungles. The rivers and waterfalls in the area are also ideal for activities like angling and swimming.
The villagers of Jambughoda are mostly tribes like Bhils, Rathwas, Pawaras, and Siddis who still practice their traditional lifestyle and beliefs. They have their own language and culture that is distinct from the rest of Gujarat. The village also hosts various cultural festivals like Holi and Diwali which are great occasions to experience the local customs and traditions. Tourists can also participate in a variety of traditional activities like folk dance performances, pottery making, and art displays.
Jambughoda is the perfect getaway for those looking to explore the great outdoors. With its lush forests and abundant wildlife, it is an ideal destination for nature lovers. The village has a few basic facilities such as guesthouses, shops, and restaurants which provide visitors with all their needs.
Things to do around Jambughoda
Jambughoda has quite a few points of interest for tourists. It boasts several ancient temples and monuments that reflect its rich cultural history. The Jambusar Fort is one of the main attractions in town and is an excellent example of 17th-century architecture. Other than that, visitors can enjoy the Bhim Kund waterfalls which provide spectacular views of the surrounding landscape. Wild life sanctuaries and waterfalls provide great outdoor activites.
Jambughoda Sanctuary
A beautiful space and the only natural expanse of green left within a radius of around 100 km from the closest major city of Vadodara. The verdant environs are a big draw for visitors from the city who want to get away on holidays and detox and just breathe the fresh unpolluted air. This lush forest is an absolute joy to explore.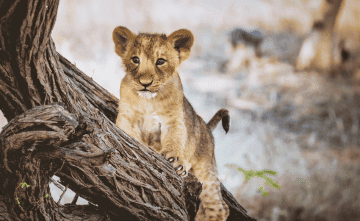 Jambughoda Sanctuary is home to a large variety of wildlife, including leopards, sloth bears, hyenas, jungle cats, and more. You can spot sambar deer, chital deer, nilgai antelopes, and four-horned antelopes. The sanctuary is also home to a wide variety of bird species, including both resident and migratory birds such as peafowls, grey hornbills, and crested serpent eagles.
Visitors to the park can observe these animals as well as various reptiles such as cobras, pythons, and monitor lizards.
It has several picnic spots where visitors can relax and take in the beauty of nature. The sanctuary also offers accommodation facilities at its lodges and cottages, making it an ideal destination for those who want to stay in the area. The sanctuary provides an opportunity for visitors to take part in camping trips.
The sanctuary also has a rich cultural heritage, with its tribal villages offering visitors an insight into the local lifestyle. Visitors can take part in traditional events such as harvest festivals or attend cultural performances put up by the tribespeople.
An important attraction of the sanctuary is its large lake, which provides an ideal habitat for a variety of aquatic species. Visitors can also take part in boating activities on the lake and even go fishing.
All in all, Jambughoda Sanctuary offers a great opportunity to observe wildlife in its natural habitat and learn more about the local culture.
Wadhwa Bird Sanctuary
Wadhwa Bird Sanctuary in Jambughoda Gujarat is a well-known sanctuary for migratory birds in India. The sanctuary is spread over an area of 12,700 acres and is home to a variety of birds including the Painted Stork, Lesser Whistling Duck, Grey Francolin, Great Hornbill, White-rumped Vulture, and waterfowls. The sanctuary has two lakes – Jachhua and Boriwali – which are the primary sources of water. The sanctuary is also a great place for bird-watching and photography.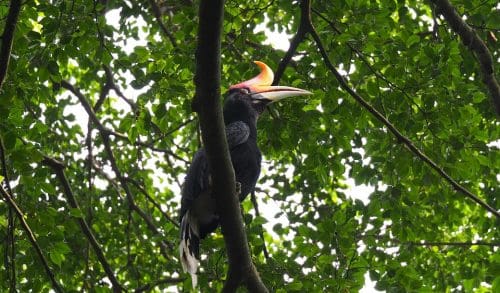 Apart from birds, Wadhwa Bird Sanctuary is home to many other wildlife species such as wild boar, spotted deer, jackals, Nilgai, leopards, wolves, foxes, and reptiles. In addition to this, the sanctuary also provides shelter to a wide variety of plants and trees such as Teak, Bamboo, and Salai.
The Wadhwa Bird Sanctuary offers occasional guided tours which are conducted by forest officials. The tour offers an opportunity to explore the biodiversity of the area as well as get an insight into the local culture. Visitors are also encouraged to take part in various eco-tourism activities such as bird watching, nature trails, trekking, and safaris.
Hathni Mata Waterfalls
Hidden deep in the forested hills and rocks, Hathni Mata Waterfalls in Jambughoda Gujarat is a sacred pilgrimage site, revered by locals as the birthplace of various gods and goddesses. It is believed that praying to these gods and goddesses can bring immense fortune and other blessings.
The waterfall cascades through two tiers and is surrounded by lush green vegetation on all sides, making it an ideal spot for hikes and nature walks. There are several temples in the vicinity of the waterfall, dedicated to different gods and goddesses. Visitors are welcome to explore the site and experience its spiritual aura.
The surrounding area is also home to several rare species of animals, birds, and reptiles, making it a great spot for wildlife enthusiasts as well. Apart from providing a serene environment for spiritual rejuvenation, the Hathni Mata Waterfalls also offers breathtaking views of the valley and gorgeous sunsets in the evening. It is definitely worth a visit if you are looking for an escape from the hustle and bustle of city life.
The waterfalls, although popular among devotees are also frequented by adventure seekers. Trekking and rock climbing are some of the activities that can be enjoyed at Hathni Mata Waterfalls. The surrounding area is full of dense forests and picturesque landscapes, perfect for nature photography and exploration. There are plenty of camping sites near the waterfall that make it an ideal spot for a weekend getaway. In addition to these, visitors can also try their luck fishing in the nearby streams and rivers or take part in water sports activities like kayaking and canoeing.
Champaner, Pavagadh
The Champaner UNESCO World Heritage Site is situated at the foot of the Pavagadh hills. It encompasses the hill as well as the historical city of Champaner which was established in the 8th century and the Hanuman Temple. This is famous for the 18-ft statue of Lord Hanuman which is believed to have been made during the Mahabharata era.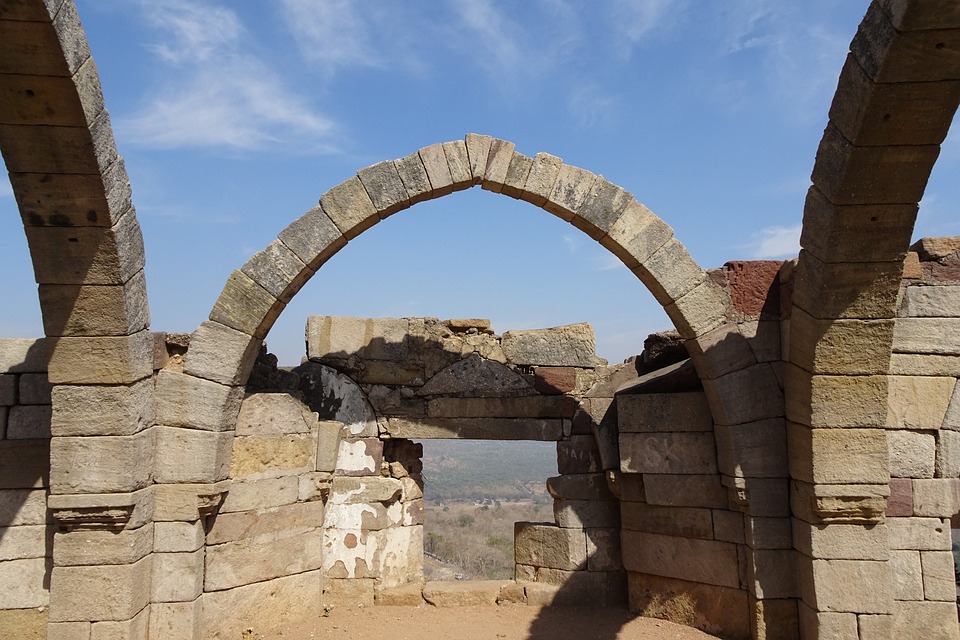 It was the former capital of Gujarat and is a great example of Hindu-Muslim architecture. The Champaner Archaeological Park consists of very well-preserved ancient temples, mosques, and palaces.
The major monuments at Champaner include Jami Masjid, the Manal Giri Hill Palace Complex, the Pavagadh Archaeological Park, and Bagicha-ki-Haveli. The Jami Masjid is an important example of 15th Century Islamic architecture in India. It was built by Sultan Begada and has a vast courtyard with many arches and minarets. The Manal Giri Hill Palace was once used by the rulers of Champaner and is now a protected monument.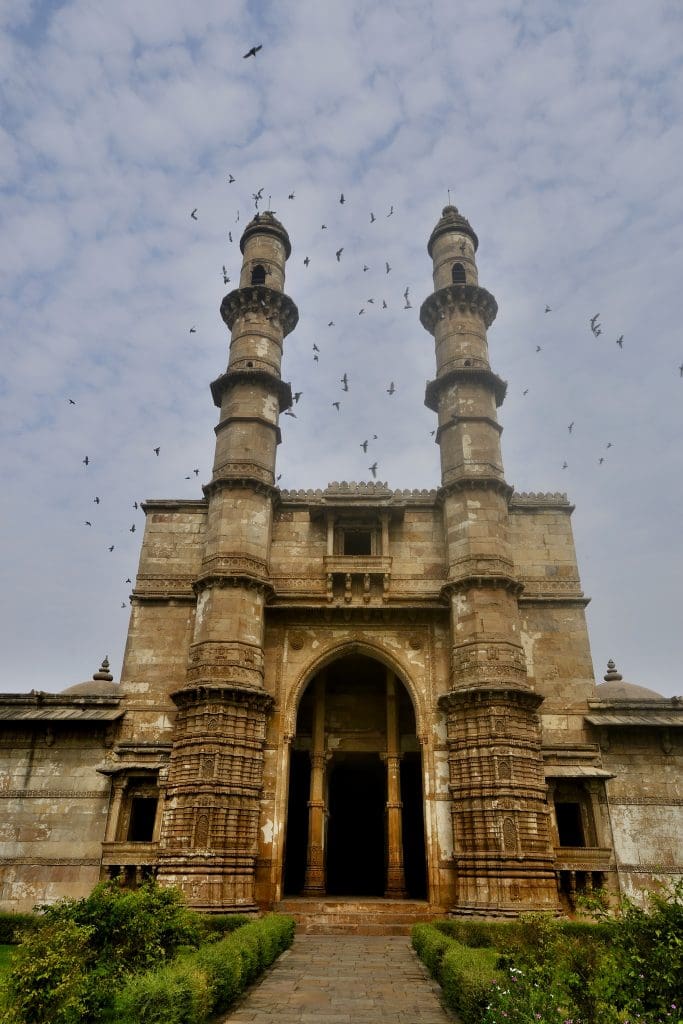 The Pavagadh Archaeological Park is located on the Pavagadh hills and contains many ancient temples, forts, water tanks, and other structures from the 10th-16th Century AD. Bagicha-ki-Haveli is a beautiful palace complex with picturesque courtyards and carved balconies.
Other attractions in Champaner include the 16th Century Kadia Dungar fort, Lakulisa Temple, Anand Mahal Palace, and Juni Kotha Mosque. Visitors to Champaner can experience the architectural style of ancient Gujarat and appreciate the cultural legacy of the past. The Champaner UNESCO World Heritage Site is a great place for history buffs and anyone looking for some interesting sightseeing in Gujarat.
Tribal Village Visit and Local food
Rathwas are the main tribes of the region and have still held on to their identity by way of their culture, customs, clothing, cuisine, etc. They worship a deity called Babo Pithora who is represented by paintings on the walls of their houses in the form of animals, birds, plants, people, and other scenes of everyday life. These are known as Pithora paintings and are a highly
sought after by tourists.
Visiting a tribal village in Jambughoda Gujarat is an unforgettable experience. From the moment you arrive, the locals welcome you with open arms and make sure you have everything you need for a comfortable stay. You can explore their traditional homes and witness how they live their day-to-day lives. The villagers also take great pleasure in showing you their traditional customs and celebrations, which will give you insight into their unique culture.
When it comes to food, Jambughoda offers some of the best local and delicious meals in India. The menu includes traditional Gujarati dishes such as bhajiya (fried snacks), thekua (crispy sweet snacks made with wheat flour) and thepla (flatbreads). You can also enjoy jhunka bhakari (savory pancakes made with crushed sorghum), the quintessential Gujarati dish. For those looking for something more exotic, there are dishes such as kadhi-pakora (fried dumplings in a yogurt-based sauce) and undhiyu (mixed vegetables cooked with spices).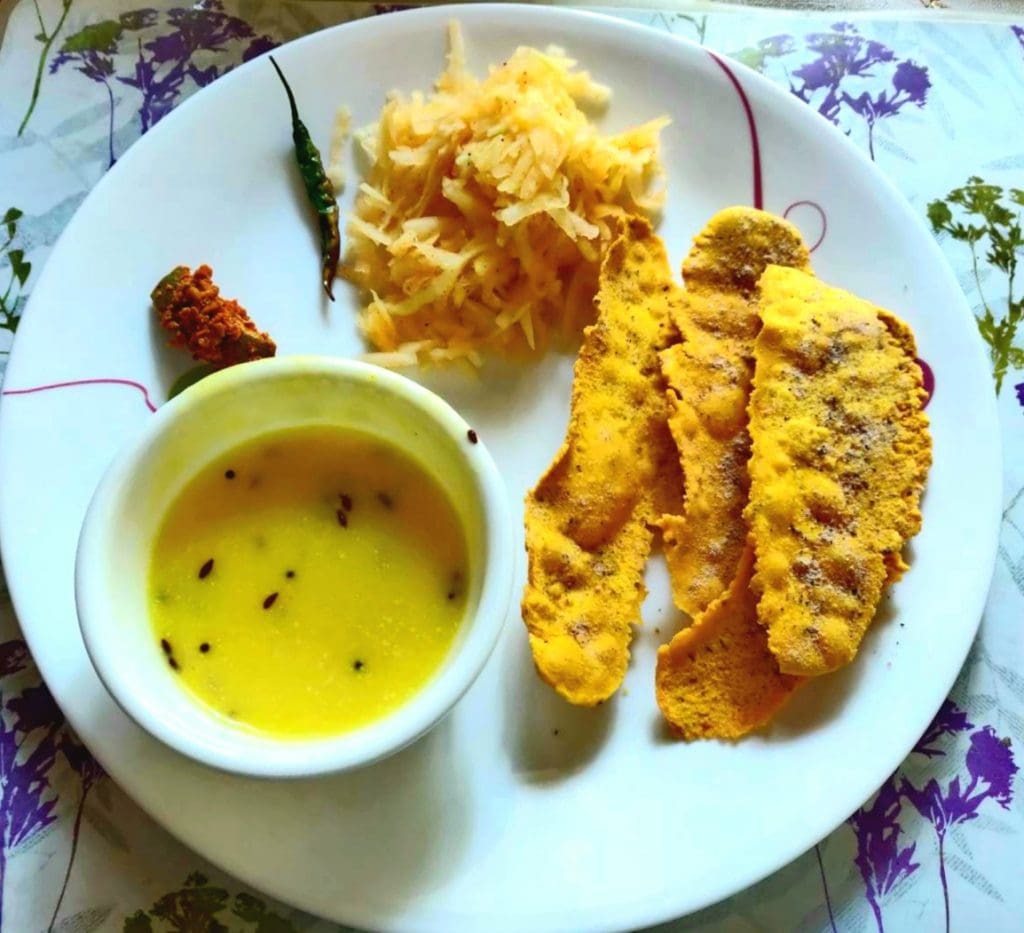 No trip to Jambughoda Gujarat is complete without sampling some of the wonderful local street food. Try out panki (rice pancakes steamed in banana leaves), gatta curry (gram flour dumplings cooked in a spicy gravy), or muthia (steamed dumplings made with besan). For dessert, you can savor the delicious jalebi (deep-fried dough dipped in syrup) or khandvi (thin rolls of gram flour and yogurt).
Where to stay
For accommodation, Jambughoda has a couple of guesthouses that provide basic facilities. They are a good option for those who want to experience village life in all its simplicity. There are also some restaurants serving authentic local cuisine that you can try out during your stay. Tourists can also buy souvenirs and handicrafts from the many shops around the village.
Bhanu The Fern Forest Resort & Spa, Jambughoda, Gujarat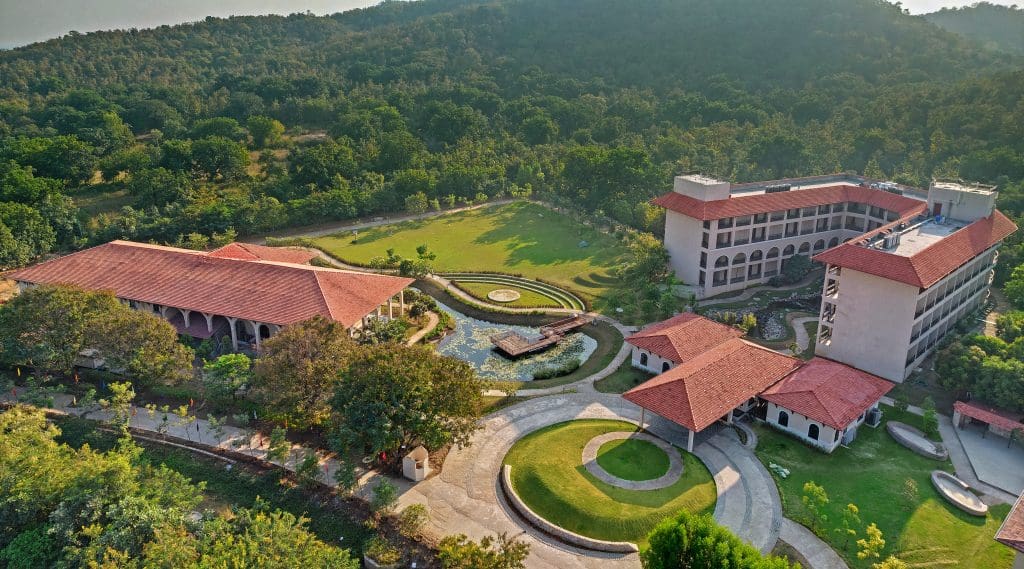 The Bhanu The Fern Forest Resort & Spa is situated at the lap of nature near Jambughoda Forest, 80 km from Vadodara. This upscale resort has 108 luxury rooms, suites, and villas. The culinary prowess of the 5-star resort comes through in its all-day dining restaurant, Forestta, serving world cuisine buffets & a la carte and a Snacks Bar at the Poolside. The resort also offers a swimming pool
with a kids' pool and multiple activities inside the property. A state-of-art Banqueting facility for social & corporate events and large lawns make it ideal for destination weddings and other social events.
Getting There
Jambughoda is 70 km from Vadodara and it takes around 1hr 30 min by road. The roads are excellent and the landscape is scenic. The nearest railway stations to Jambughoda are Vadodara and Ekta Nagar (Kevadia), both of which are almost the same distance away. Both railway stations are on the state's main railway route, with direct trains connecting them to all of the country's major cities.
You can also take a bus or train to Godhra railway station which is the closest to this hamlet. From there, you can either hire a taxi or take local transport like buses or autos to reach your destination.
So if you're looking for an offbeat holiday destination, Jambughoda is the place to be! Come here and get lost in its lush forests and cultural heritage. With its laidback vibes, it will surely give you a memorable experience that you'll never forget!
Read More: Latest