Delicious Xmas dishes with recipes of Prawn Balchao Buns and Serradura with Feni Soaked Cashews by Jose Thomas, Executive Chef – Taj Exotica Resort & Spa, Goa.
We have for you two unique, finger-licking treats to make this Christmas season even more special for your family. We bring the best of flavorful recipes that are sure to enrich your holiday celebrations. From pies and munchies to fabulous Prawn Balchao Buns to Serradurawith Feni Soaked Cashews—these delicious dishes can be easily prepared in just a few simple steps and are bound to satisfy every palate.
We have the Chef give us awesome tips on how to make these recipes even tastier – so get ready for a tastebud–tantalizing culinary adventure to celebrate this Christmas!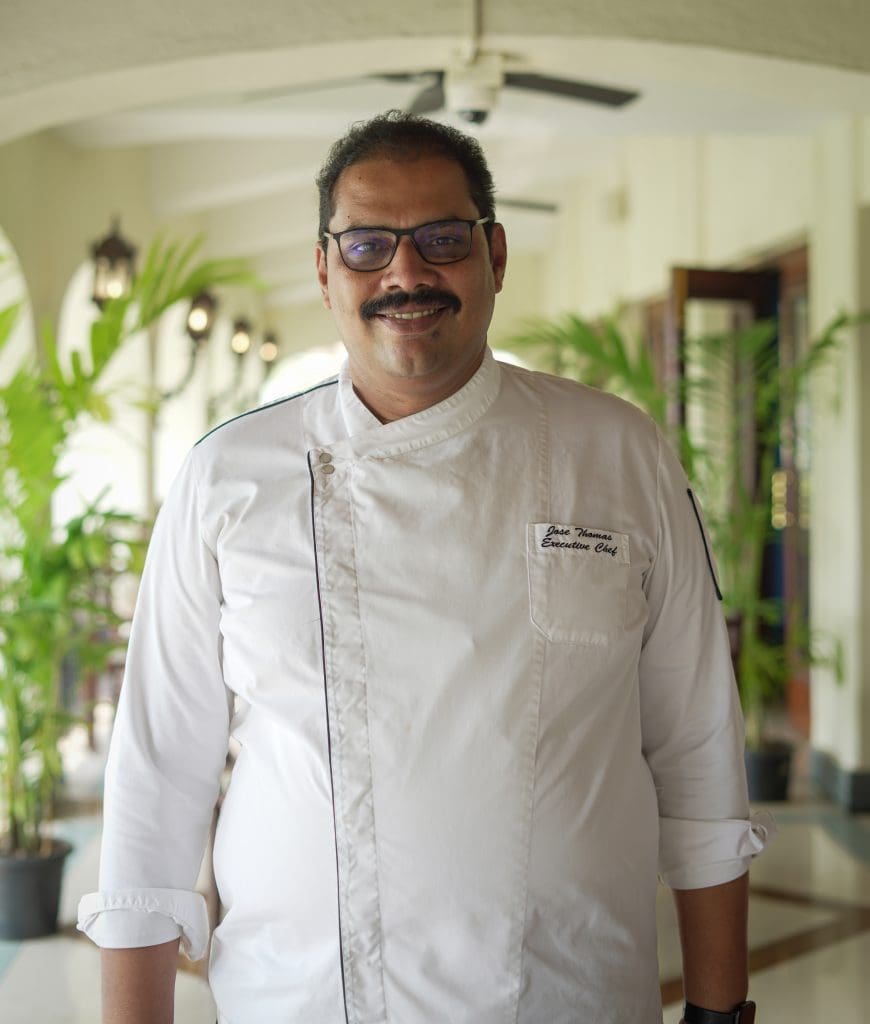 Prawn Balchao Buns Recipe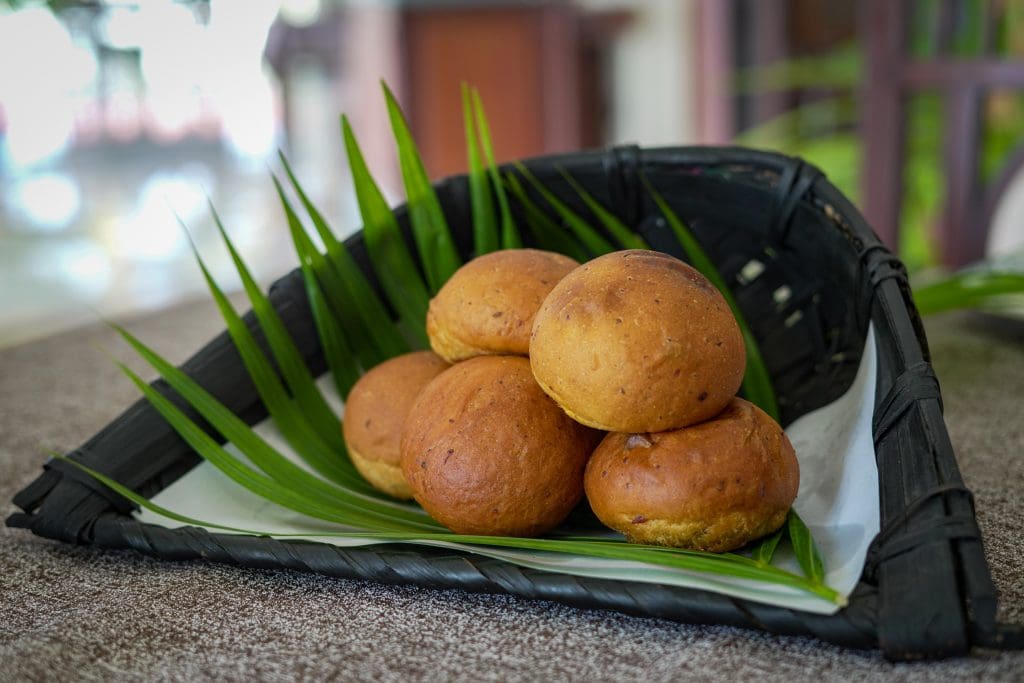 Ingredients
For Buns
¼ Cup Warm Milk
2 tsp Sugar
3 g Active Dry Yeast
1 cup Refined Flour
½ tsp Salt
2 tbsp Softened Butter
Method
Prawns
Apply salt to prawns, and set aside.
In a bowl, soak the red chilies along with vinegar, preferably overnight or for half an hour till they soften.
Grind ginger, garlic, cumin seeds, cloves, cinnamon, and mustard seeds along with the vinegar-soaked chilies into a smooth paste.
In a pan, heat oil, add onions, and saute till translucent.
Once they start to turn brown add the paste and cook well.
In a separate pan, heat oil and add prawns, cook till half done.
Add the Balchao masala and cook till the prawns are done.
Add chopped coriander and season with salt and sugar.
Buns
Activate the yeast by combining it with milk and sugar.
In a bowl, add refined flour and salt. Knead until the dough is soft.
Add softened butter and continue to knead.
Cover the dough with cling film or a kitchen towel.
Keep aside in a warm and dry place to proof.
Once proofed, punch the dough to take out excess air, and slightly knead once again.
Divide into equal-shaped balls.
Assembly
Take each dough ball and flatten it out on your palm.
Add a tablespoon of the prawn Balchao mixture in the center and gather the edges to form a ball.
Repeat the process with each ball of dough.
Once done, place them evenly on a greased baking tray.
Brush the dough with milk.
Cover with cling film or a kitchen towel and rest for another 20 minutes.
Bake at 180 degrees for 20 minutes.
Brush the tops with melted butter.
Serradura with Feni Soaked Cashew Nuts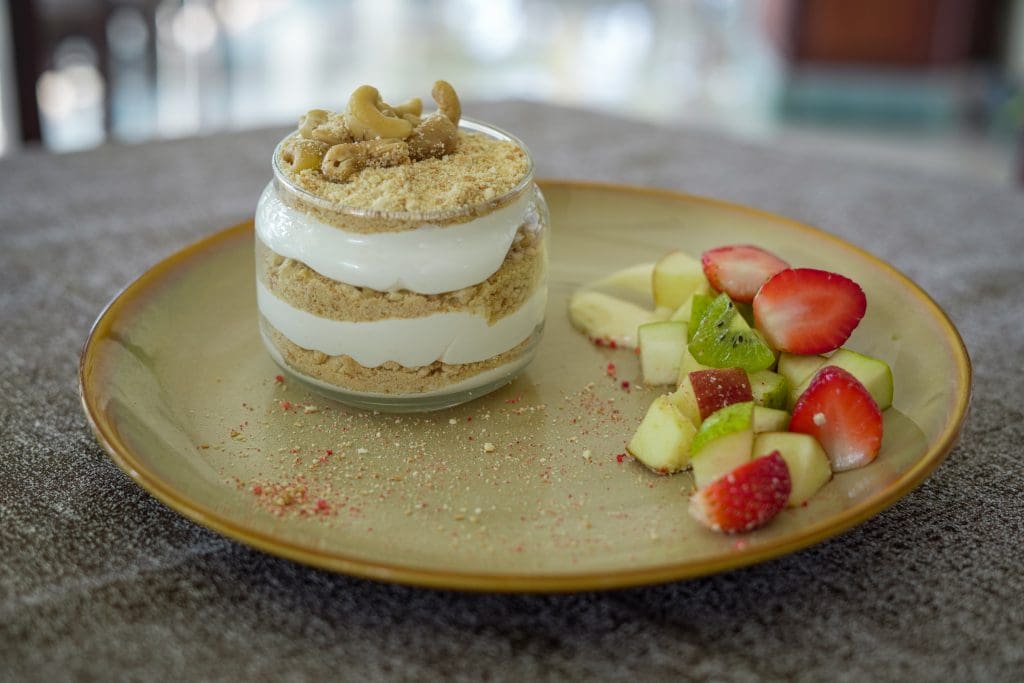 Ingredients
½ tsp. Vanilla extract
16 nos Marie Biscuits
¼ cup Condensed Milk
½ pint Double Cream
16 nos Cashew Nuts
½ cup Cashew Feni
Method
Soak the nuts in Cashew Feni, preferably overnight.
In a bowl, add the double cream and whip till soft peaks are achieved.
Gradually add condensed milk along with vanilla extract. Mix well
Set aside in the refrigerator to set for ten minutes.
Crush Marie Biscuits into a fine powder.
Assembly
In your desired serving dish, begin with a bottom layer of crushed biscuits.
Follow with a layer of the whipped cream mixture.
Add half the amount of soaked cashew nuts (strained).
Repeat the process till the serving dish is filled.
Serve cold, garnished with a layer of crushed biscuits and fresh fruit.
Get ready to tantalize your taste buds with these extraordinary Xmas treats on your table and dine in style!
Read more: Christmas Delight