Which exciting places in and around Delhi can one visit and relax is an oft asked question by visitors to the city – and even by its restless residents.
While travel is a given for everyone, post the Covid travel restrictions, the real question is "how many travel to adventurous or offbeat places?".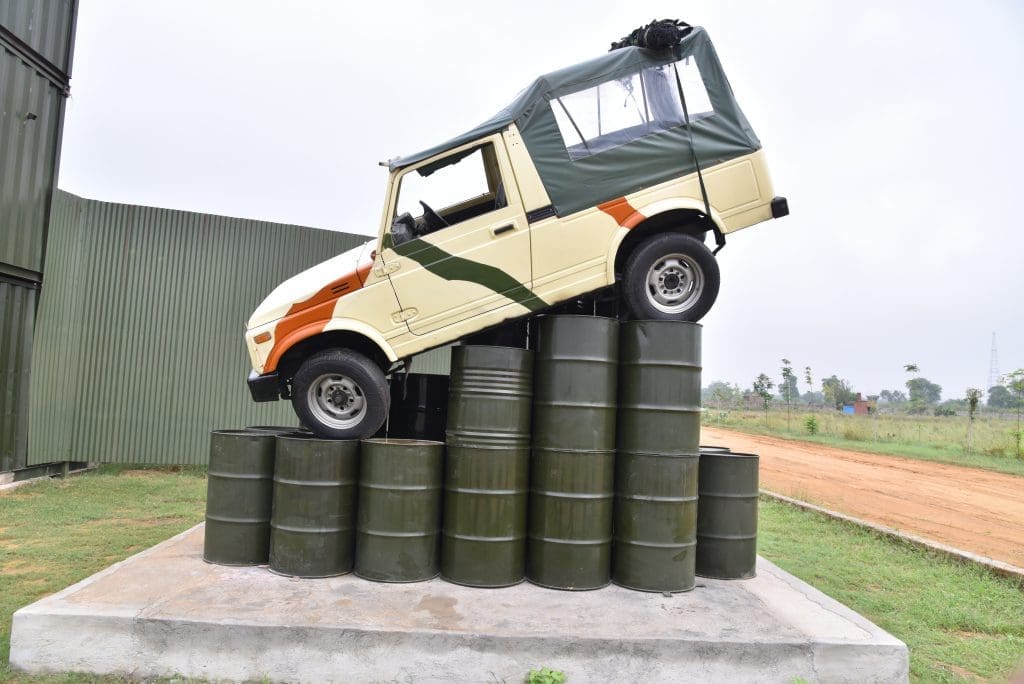 Your travel bucket list should always be updated. Most people go for short weekend getaways and picnics. Travel suggests a mood for some fun and merrymaking.
While travelling, people just have refreshment and fun in their mind. They do not put deep thought into the kind of experiences they will have while visiting the place.
Here are 15 exciting places in and around Delhi that will not only help you break free from your day-to-day routine but will also inspire and give you an experience of a lifetime.
New Delhi is a metropolitan city inviting people from all walks of life. Over the years the lives of the people have undergone a change. Life in the urban metropolis has become much faster. Many areas have grown popular, and at times suffer from overcrowding.
There are areas and attractions that have gone under the radar and are the hidden gems of this city. These attractions are perfect to slow your daily life down, giving you room to breathe and relax.
Exciting and adventurous places around Delhi to visit and relax
Delta 105, Gurugram
With the theme of Army, Delta was started by an army retired personnel, Major Dinesh Sharma, along with the jawans from his regiment.
At Delta 105, they provide visitors with fulfilling experiences by recreating life in an army camp and a glimpse into 'what makes a jawan'? With great regiment food and fun activities for all age groups, this place not only provides fun-filled experiences to its visitors but also makes them more aware of the life of an army official.
Delta 105 has recently launched the longest Zipline of almost 225 metres with the highest starting point of about 40ft.
It is a one of a kind concept that recreates the whole army life experience for students, friends, family, and corporate colleagues to enjoy, learn and cherish a lot of army activities under one roof for a day's picnic or as a getaway, giving campers the ultimate camping experience.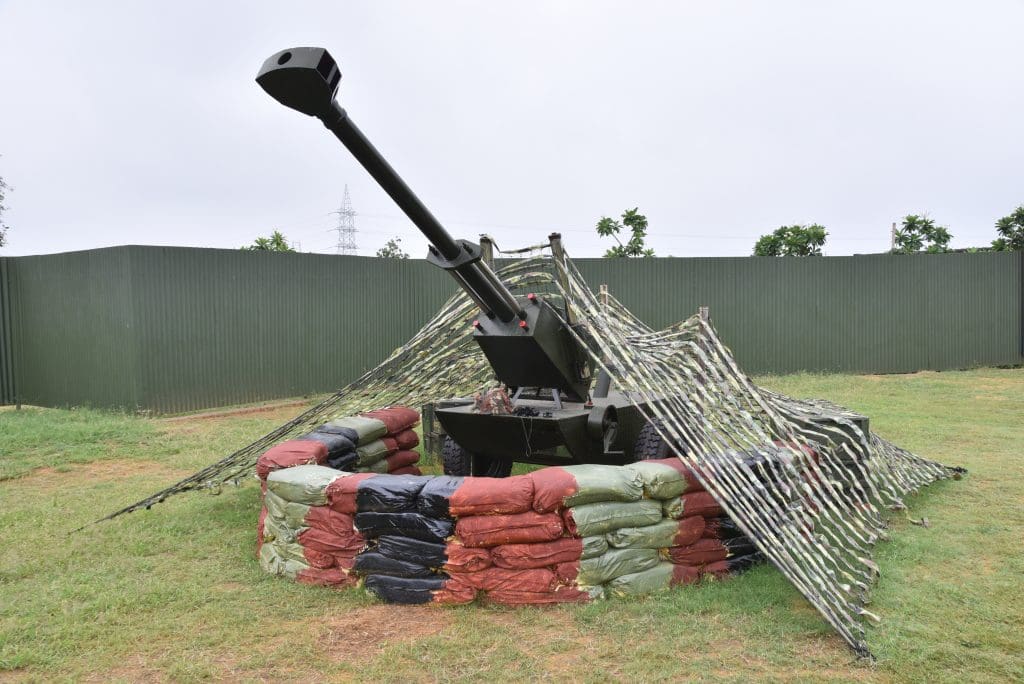 These include navigating through a maze to build the presence of mind and stamina, paintball in body armor and battle fatigues, and a guided tour of an artificial war zone among other things. A day here will give you a sneak peek into a jawan's life and what goes into making him a national fighter. The army theme park is established in an area of 26 acres of land.
Apart from these fun-filled activities, Here at camp stay we also give you the option of experiencing how jawans stay in peace and war, how to fold the National Flag, rest under tents made of parachutes once used by the Indian Air Force, War Zone created on a 300 ft border made of bunkers, trenches, minefield, etc, and much more to give you a once-in-a-lifetime unique experience.
The experience at Delta 105 includes activities like a magic show, horse ride, puppet show, etc. This place is worth visiting as it can teach you a lot about the Indian army.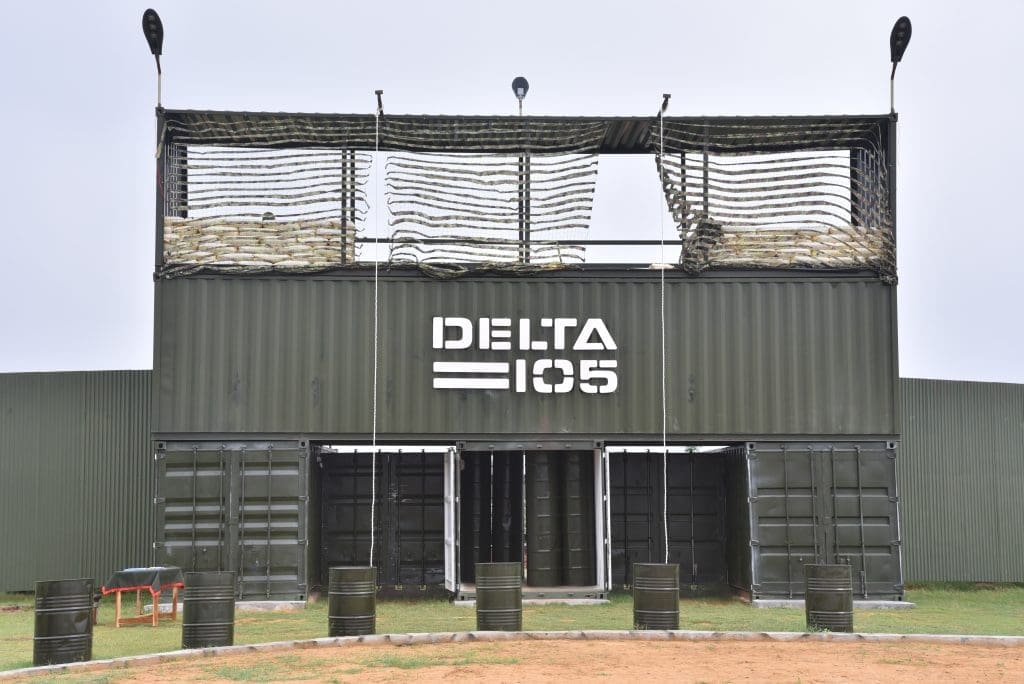 The park also has amazing food options that can be relished throughout the day. The highlight is the regional food of troops of various regiments served in the Jawan's village. The guest will be briefed on the sand model about the layout of the camp, expectations from visitors and do and don'ts, etc.
Jumpin Heights, Rishikesh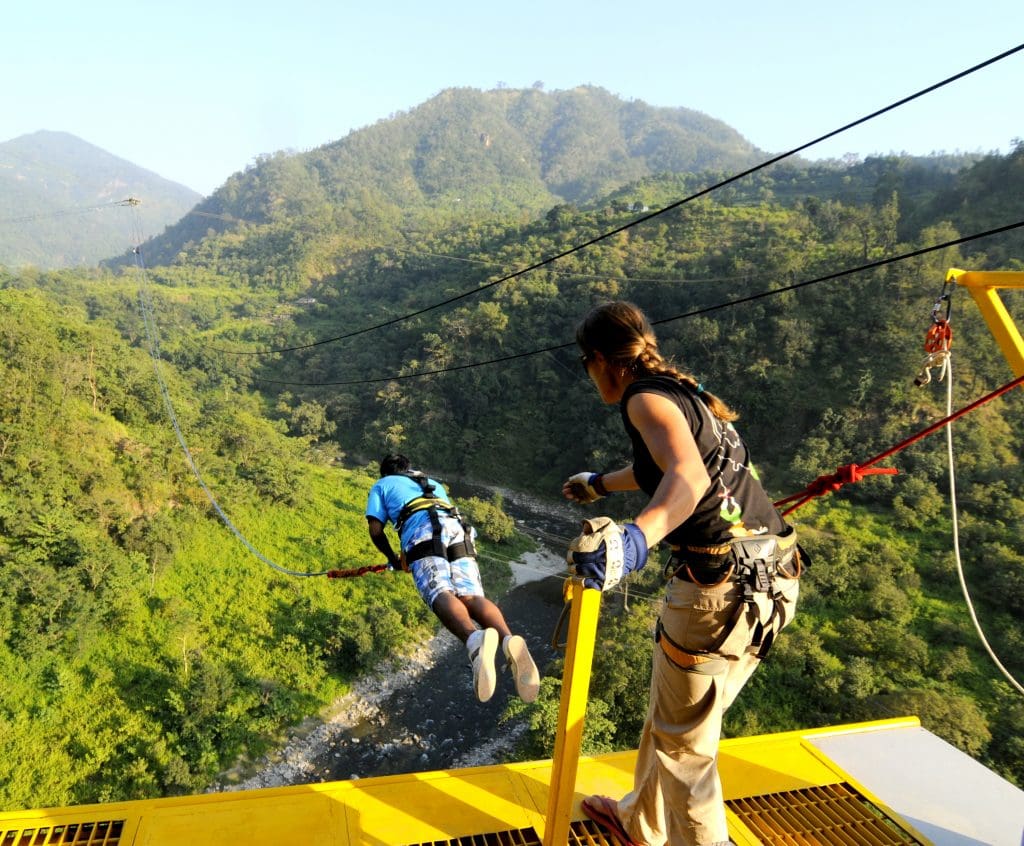 Jumpin Heights was launched in 2010 by Ex-Captain Rahul Nigam, with an endeavor to introduce youth and adventure enthusiasts to extreme adventure sports and bring it on a commercial scale to India, with International Safety Standards.
They have a well-trained and professional team from New Zealand, the country which commercialized BUNGY. Jumpin Heights has launched the second destination of Bungy Jumping (55 meters) at Mayem Lake, Goa in association with Goa Tourism Development Corporation in August 2019.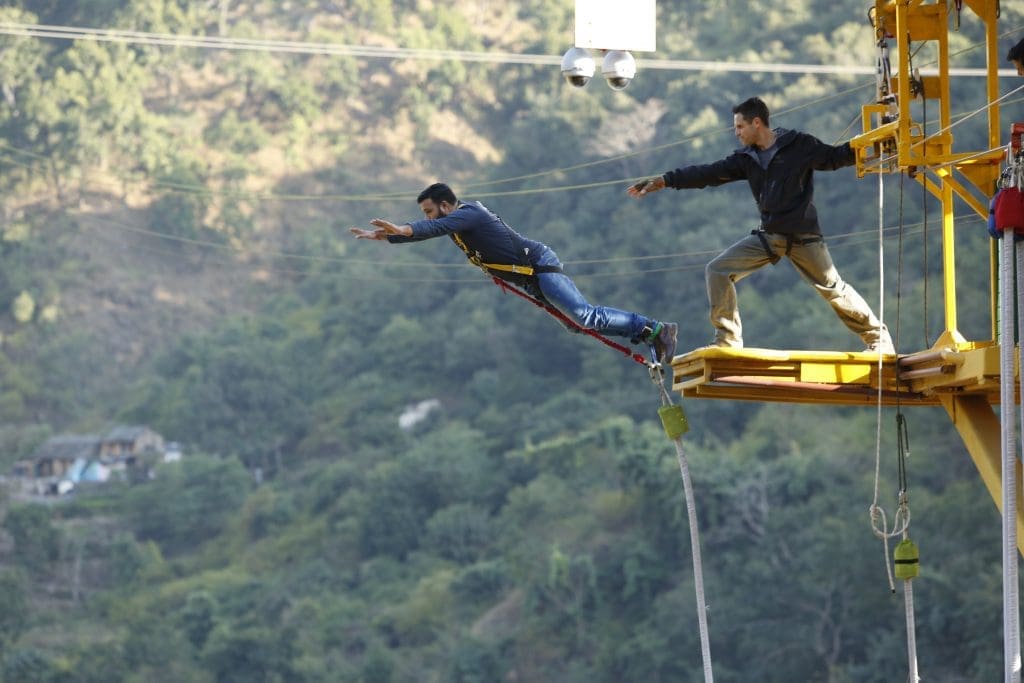 Jumpin Heights is the only Bungy facility to have been certified and recognized by the Ministry of Tourism, Govt of India for Bungy operations in the country. Since its inception, the brand has earned high acclaim for its safety standards.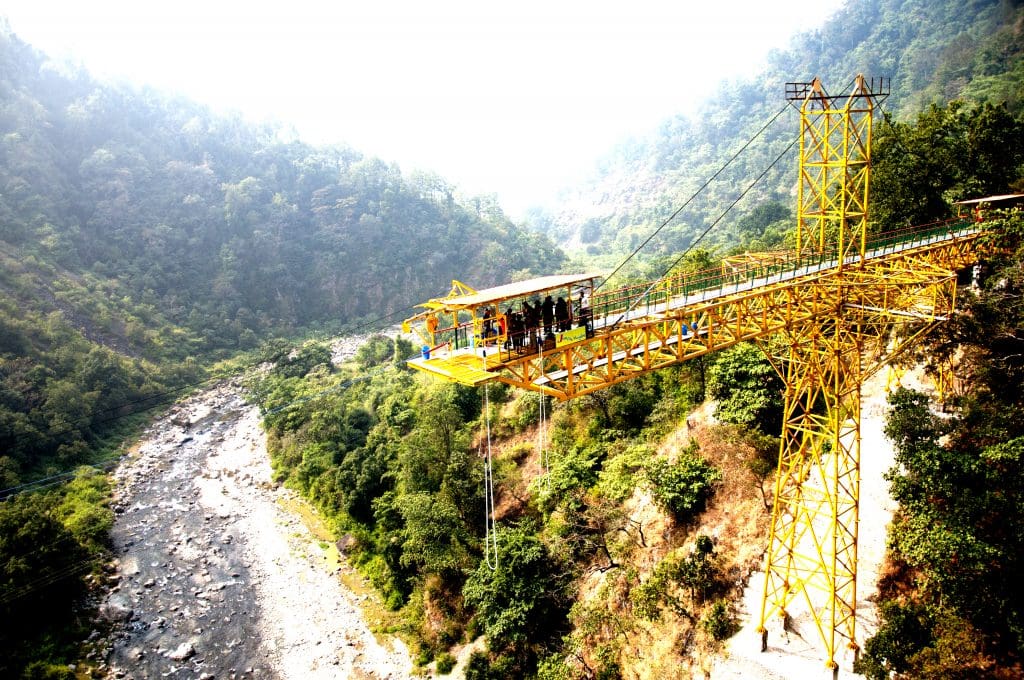 It has been continuously striving to bring the best of adventure for travel enthusiasts and adventurers. Consequently, it has changed the face of extreme adventure in the country, including the way organizational safety is perceived in India.
Kingdom of Dreams, Gurugram
For the best experience to visit with your family The Kingdom of dreams popularly known as KOD located in Gurugram can be the best place to visit, The culture gully inside the kingdom of dreams is magnificently built over a large area and is an air-conditioned indoor boulevard where different cultures of India meet to give a rise to a vibrant and thriving culture space.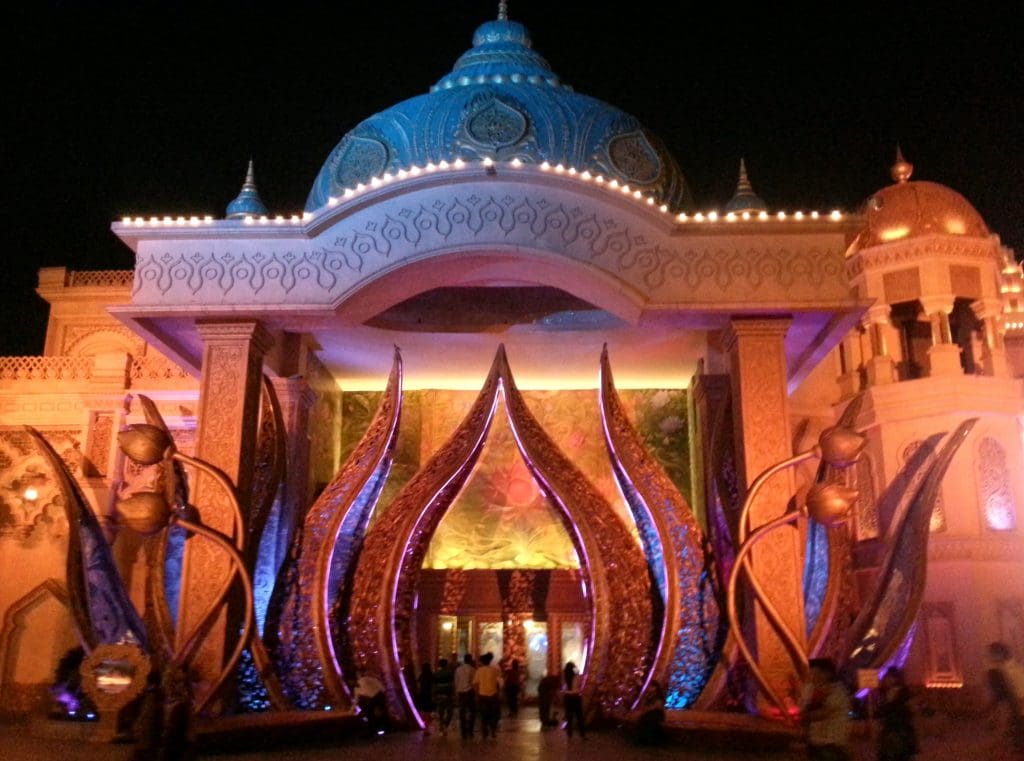 Culture gully, India's first-ever skydome has stalls capturing the culture of fourteen different states with local fine arts, cuisine, and street arts. Mesmerizing folk dance or other culture shows that solely depict the rich diversity of our country can not be neglected while visiting KOD. The trip can be informative about Indian culture.
This air-conditioned boulevard is spread across 100,000 square feet with theme restaurants and live kitchens from 14 states of India, represented in full grandeur with their representative architecture and decor. Walking through Culture Gully tasting the many specialties of the various Indian states is a gourmet's delight
World of Wonder, Noida
The best fun place to visit with family and friends for a thrilling experience can be World of Wonder, to experience the thrill of water rides without any sun strokes and sun exposure.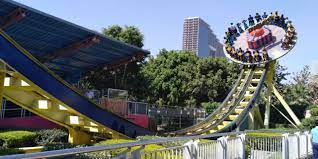 Somes racing fun is covered here too, the wonder speedway in North India's best and largest professional two strokes- go-karting track,
It is located in Sector 38 Noida. Ranging from kid-friendly chair swings, paddle boats, bumper cars, and mini trains to more thrilling options, like roller coasters and a drop tower.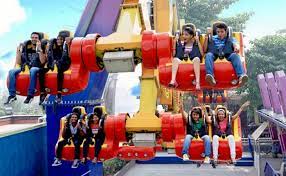 The Park has 26 slides and water features. It has India's largest north Indian McDonalds. World of Wonder can be a dream travelling destination.
10 off beat places to visit and relax in Delhi
Indian Air Force museum, Palam, New Delhi
People who get fascinated by the Indian air force should visit the Indian Air Force museum. There is an indoor gallery that comprises photographs and memorable moments of the Indian air force displayed there including bombs, missiles, etc.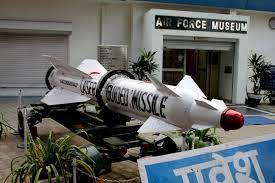 Actual aircraft which were there in Kargil War are also displayed there, 15 different types of aircraft that have formed the backbone of the Indian air force including Westland Lysander that was the first craft to fly through Khyber pass, Hawker Hurricane and Hawker Tempest.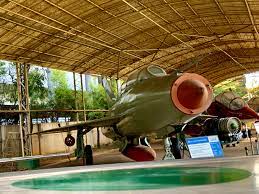 Also on display are helicopters, anti-aircraft guns, vehicles, radar equipment, and captured enemy vehicles.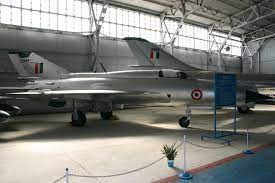 This place can inspire and give your kids and you authentic information about the Indian air force.
Sanjay Van
This is a lush green and thickly wooded city forest near Vasant Kunj and Mehrauli. It is a very good place to indulge in activities like cycling and bird watching.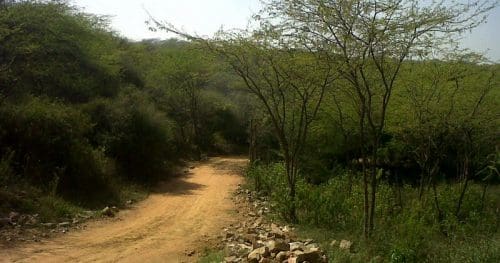 This forest has amazing dirt tracks/trails qualified for running too. It is a great place to visit early morning when temperatures are low with a light breeze. Natural areas in a city like these help relax our mind and choose our pace.
Asola Bhati Sanctuary
This is an area in Southern Delhi and Northern Faridabad. The sanctuary is home to a variety of flora and fauna such as Egyptian Vulture, Red-Headed Vulture, European roller.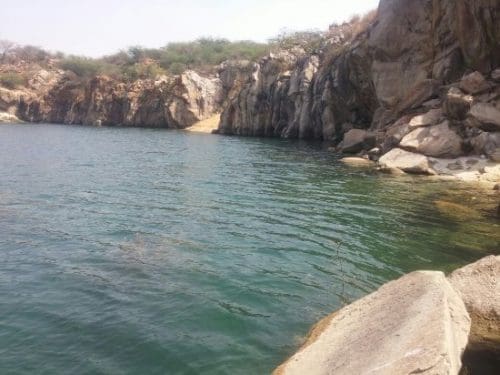 Some rare birds that can also reside here that is black francolin and grey-headed fish eagle. If lucky one can also sight Indian Leopard, Jackals, and Black Nape Hare. There are also many historical monuments around this area such as Surajkund which is an ancient reservoir, and Anangpur Dam.
Jahapana Forest
This lush green city forest in South Delhi has a 7km track/trail, connected to various areas of Delhi mainly Greater Kailash, Saket, Masjid Moth, Chirag Delhi. It is a good place to go for a morning walk or run.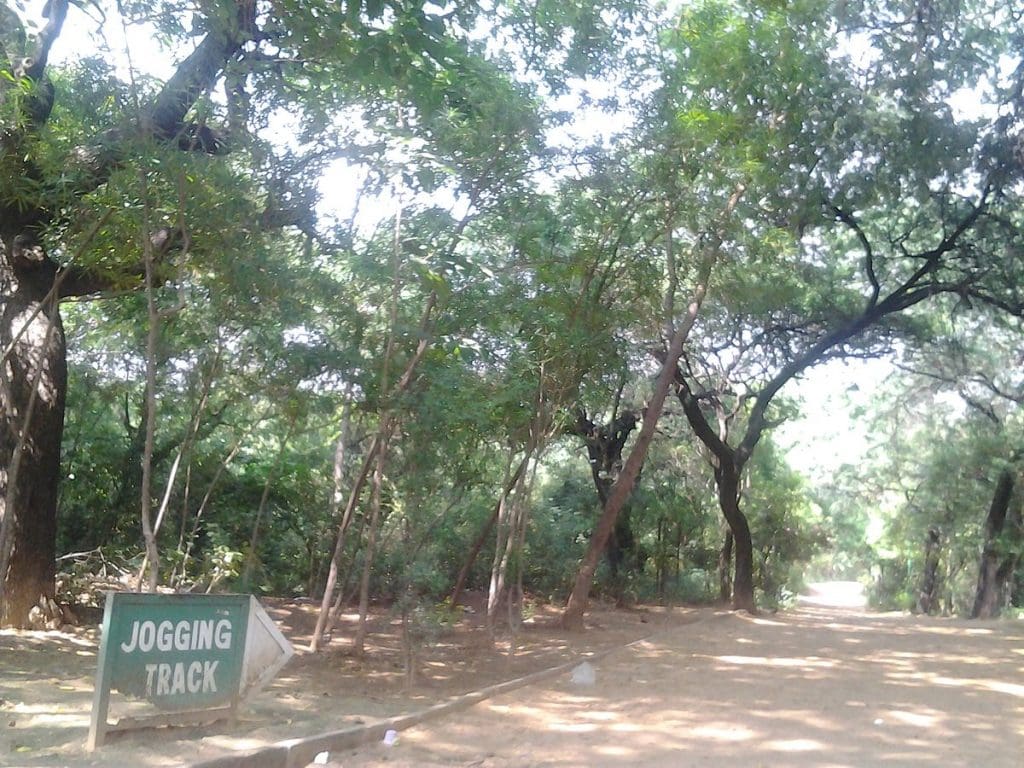 One can spot deers, hares, Nilgai. There is a number of benches that have been laid out at regular intervals throughout the course, so one can exercise and take rest accordingly to his own pace. It is truly a hidden gem and the perfect place to spend time while being surrounded by nature.
Agrasen Ki Baoli
This is a historical monument in Hailey Road near Connaught Place. This monument is a stepwell built by King Agrasen. Not much is known about this monument which makes it fascinating.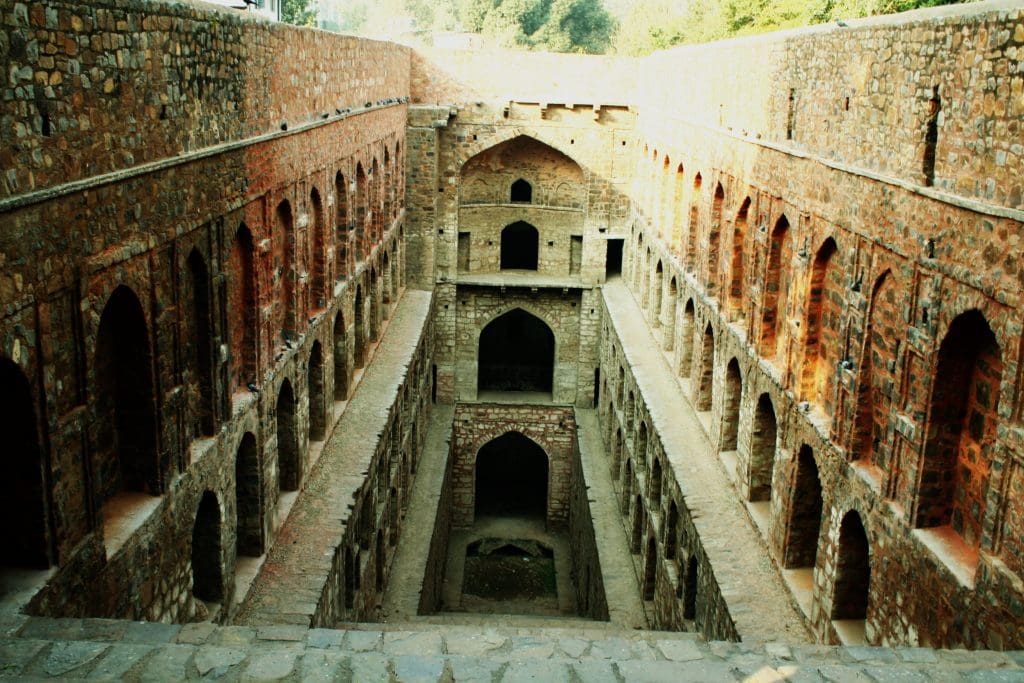 It is also here the movie like PK( starring Amir Khan)was shot. There were also reports of the monument being a haunted site. A very photogenic place and has a very mysterious aura around it.
Bal Bhavan
It is a huge institution where children take part in various activities such as painting, sports, photography and many more, you name it. Don't worry adults with children are allowed on the premises.

You can have a ride on the toy train which perimeters the whole area. You can feed birds and hares. Interacting with children is fun and seeing them take part in various activities is nostalgic, also filling you up with energy. There is also a fish aquarium, a library, a mini zoo, and a laughing mirror room.
Sulabh International Museum of Toilets
This is one of a kind of museum showcasing various types of toilets and also sustainable practices of toilets. The museum also holds significant historical information on toilets and has been divided into three sections. The ancient section studies and exhibits a model of the Toilet system from the Harrapan Civilization.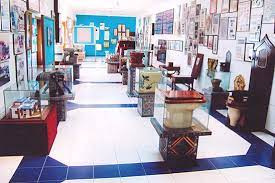 The medieval section has toilets from Akbar's Fort in Fatehpur-Sikri near Agra, Gingee Fort of Tamil Nadu, and Golconda Fort of Hyderabad, Andhra Pradesh, on display. The modern section has toilet-related cartoons, photographs of toilets from reputed manufacturers taken from their catalogues, public toilets of different countries.
National Handicrafts Design Gallery and Earth Treasures Museum
This museum is in Rajiv Gandhi Handicrafts Bhavan, Connaught Place. This museum boasts and displays a large collection of minerals, gemstones, crystals, and a rare dinosaur egg.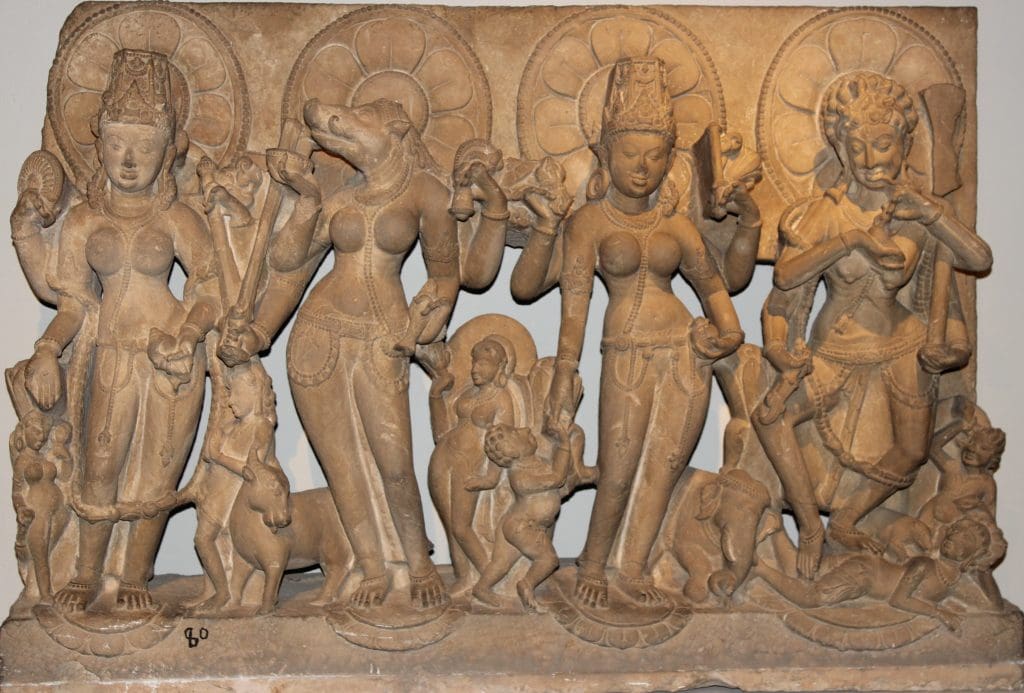 Another major highlight is that it showcases Shiva Ling Made out of crystal, moon rock, and mars rock. All these displays are eye candy and just mesmerizing to watch.
National Gallery of Modern Art
This gallery has a collection of 1700 + works by 2000+ artists. These artists include Thomas Danielle, Raja Ravi Verma, Rabindranath Tagore, Abandrinath Tagore, Nandalal Bose, Ramkinkar Baij, and many more.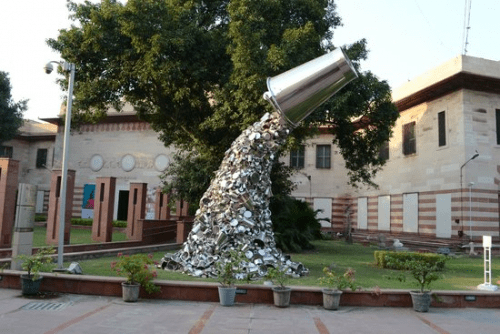 The collections are very beautiful and are well preserved. Every summer NGMA holds" Namisha" where one can take part in activities like sculpting, painting etc.
Majnu Ka Tilla
While Going north of Delhi, Majnu Ka Tilla is the place to be. Home to Tibetan refugees, this is the place to learn about Tibetan culture. You can visit the 'Tibetan Monastry'.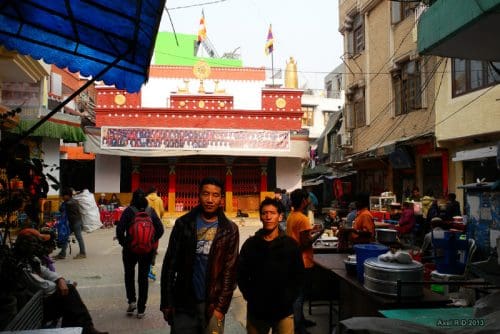 There are also great places to try Tibetan Cuisine which are 'Zamsa Restaurant' and 'TeeDee Hotel'. Having bowls of 'Thukpa' and eating 'momos' during cold weather is a really warming experience.
Jor Bagh
Jor Bagh is a very quaint and relaxing place with small parks. You can visit the local market which has some relaxing cafes, a bookstore named 'The Bookstore' have a good collection. It is near 'Lodhi Market', which has a variety of shops. 'Chidambaram' is a must if you want to try south Indian Food. The Fried 'Idli' is something to die for.
Read More: Discover Your India