Budget travel in India is a whole new experience. It offers the authentic face of a country full of sensorial and vivid energy be it local villages and markets spilling with colours or festivities that embrace everyone within their abundance.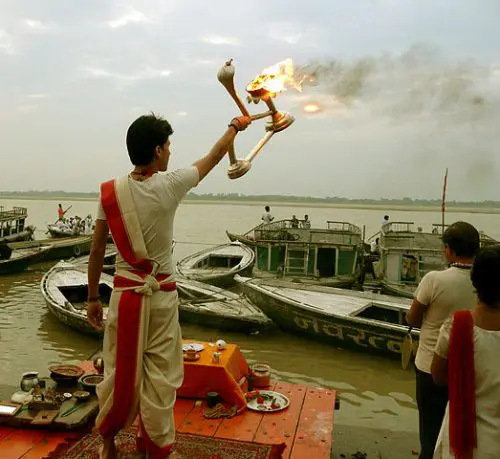 India is an Experiential destination that often becomes more rewarding when explored on a budget. Travelling frugally in India can bring you closer to the heart of its cultural diversity, giving you access to the finest local experiences, authentic regional food, and a rich tapestry of festivals, music, and dance. Each destination offers unique local experiences that encapsulate the spirit of India.
There are many places to go in India that are friendly to those on a budget, whether they are college students, people who want a quick getaway on a budget, or people who are looking to visit several different places on a limited amount of money. These places offer delectable meals as well as lodging and inns that are very reasonably priced. There is a wide variety of landscapes, including hill stations, beaches, deserts, and fort towns, that you may visit if you so want. 
For those looking to stretch their rupee further, here are ten of the best destinations in India where you can enjoy the beauty, culture, and diversity of the country without breaking the bank.
Pushkar, Rajasthan
Pushkar, Rajasthan is known for its annual camel fair but it's also a great year-round destination for budget travellers. It offers inexpensive accommodation and food, and the chance to explore the desert landscape.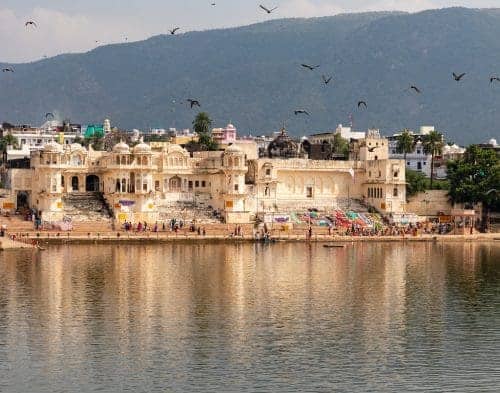 This unique destination has an intriguing world to offer – including its great street cuisine, camel rides, and the Jagatpita Brahma Mandir, which is a holy landmark. The city of Pushkar is on the border of the Thar Desert. You may visit Pushkar with your family, friends, or even by yourself since, in addition to the temples, you can also explore the lakes, ghats, palaces, and bazaars, and you can even camp in the desert region.
Unique experience: Camel Safari & Desert Camping
Embark on a camel safari and spend a night camping under the stars in the Thar Desert. Engage with local nomads, enjoy traditional music, and savour local food under clear night skies.
Jaipur, Rajasthan
The Pink City is a part of the famous Golden Triangle tourist circuit. Jaipur, the Pink City, is a kaleidoscope of colour with its vibrant markets, stunning forts, and palatial structures like the Hawa Mahal and Amber Fort.
The city's regal architecture stands testament to its royal past, while its mountainous backdrop and starlit skies captivate nature lovers. Budget accommodations in hostels, budget hotels and heritage properties allow travellers to live like royalty without spending a fortune, and the abundance of street food offers a taste of local flavours at pocket-friendly prices.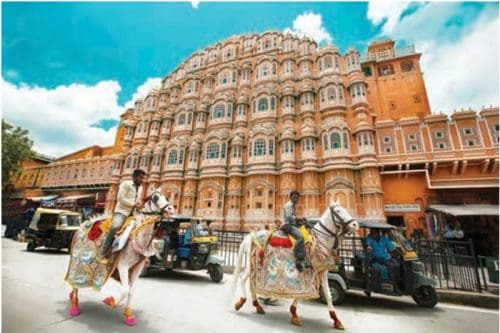 Unique experience: Hot Air Ballooning
Float over the majestic palaces and forts of Jaipur in a hot air balloon. This affordable yet royal experience provides a bird's-eye view of the city's pink hues and architectural marvels at dawn.
Rishikesh, Himachal Pradesh
Rishikesh, in the foothills of the Himalayas, is often regarded as one of the most affordable and enjoyable tourist attractions in all of India. Rishikesh is a beautiful area that takes you to an entirely new universe and provides you with quite a bit for the lowest prices. From temples to cafés to meditation centres, Rishikesh has everything you could want in a vacation destination.
Known as the 'Yoga Capital of the World,' Rishikesh offers serene views of the Ganges River, affordable yoga retreats, and the chance to partake in adventure sports like white-water rafting. Stay in budget-friendly hostels or guesthouses and enjoy vegetarian meals at local eateries.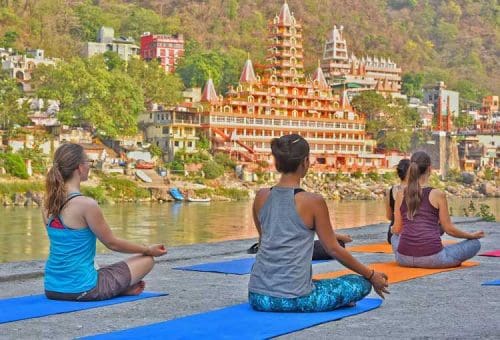 Unique experience: Ganga Aarti at Triveni Ghat
Experience the spiritual Ganga Aarti at Triveni Ghat in the evening, a powerful and uplifting spiritual ritual that includes fire, songs, and ritualistic offerings to the Ganges, often considered the source of life in India.
Pondicherry, Tamil Nadu
When compiling a list of budget travel spots in India, Pondicherry should not be omitted under any circumstances. With its French colonial heritage, Pondicherry provides a unique blend of Franco-Tamil culture. Enjoy the Aurobindo Ashram, clean beaches, and French delicacies at local prices.
Pondicherry offers quaint charm in its cobblestoned French neighbourhoods, painted murals, temples, and handicrafts. It is the place to go if you want to save money on vacation without sacrificing the quality of your experience everywhere you go.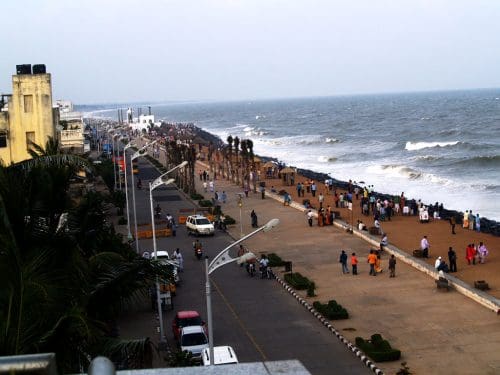 Unique experience: Cycle Tour & French Quarter Walk
Explore the French Quarter of Pondicherry on a bicycle. This slow-paced tour lets you appreciate the Franco-Tamil architecture and ends with a walk through the vibrant streets lined with bougainvillaea.
Mcleod Ganj, Himachal Pradesh
Mcleodganj, located in Himachal Pradesh, is a small hill town that is also a terrific place for budget travel in India. McLeodganj provides you with the heart of Buddhism and Tibetan culture, together with picturesque landscapes and delicious local hill cuisine.
Home to the Tibetan government-in-exile, McLeod Ganj is perfect for those interested in Tibetan culture. Budget travellers can take advantage of affordable guest houses, trekking opportunities, and volunteer experiences.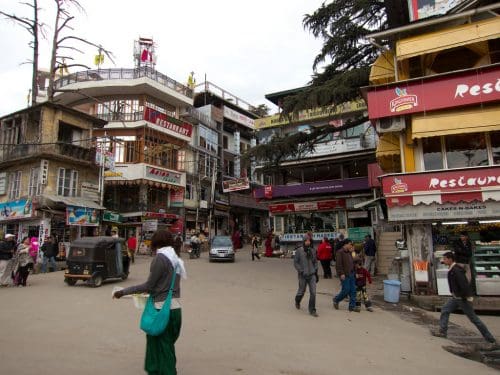 You may also go on the well-known Triund trek from McLeodganj, which will allow you to take in the breathtaking scenery of the snow-covered Dhauladhar peaks.
Unique experience: Tibetan Cooking Class
Join a Tibetan cooking class to learn how to make momos (dumplings) and thukpa (noodle soup). This experience will give you a taste of Tibet in the heart of India and a skill to take home.
Varanasi, Uttar Pradesh
One of the world's oldest inhabited cities, Varanasi is a spiritual hub on the banks of the Ganges. Considered the spiritual heart of India, the city presents a different facet of natural and architectural beauty. Situated on the banks of the Ganges, the city's ghats offer a picturesque view of life and rituals by the holy river.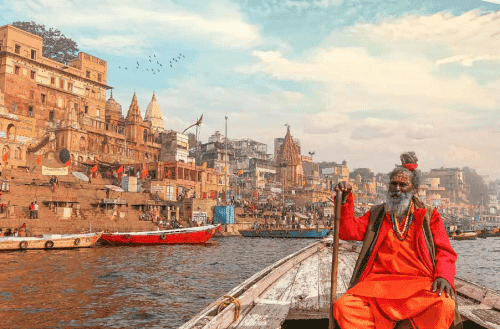 The labyrinth of ancient alleyways leading to temples and the mystical evening aarti ceremony create a rich cultural experience that is both affordable and profound. Budget accommodations are plenty, and visitors can witness the mesmerizing Ganga Aarti, roam ancient alleys, and enjoy street food.
Unique experience: Sunrise Boat Ride
A sunrise boat ride on the Ganges in Varanasi is an unforgettable experience. Witness the city come alive with the soft light of dawn, and observe the rituals of life and death on the ghats.
Goa
Goa is often associated with its sun-kissed beaches and the azure Arabian Sea. Beyond its party reputation, it's a haven for budget travellers who can enjoy the natural beauty of its quieter beaches, the Portuguese influence in its architecture, and the spirited Goan festivals that display a harmonious blend of Indian and Portuguese cultures.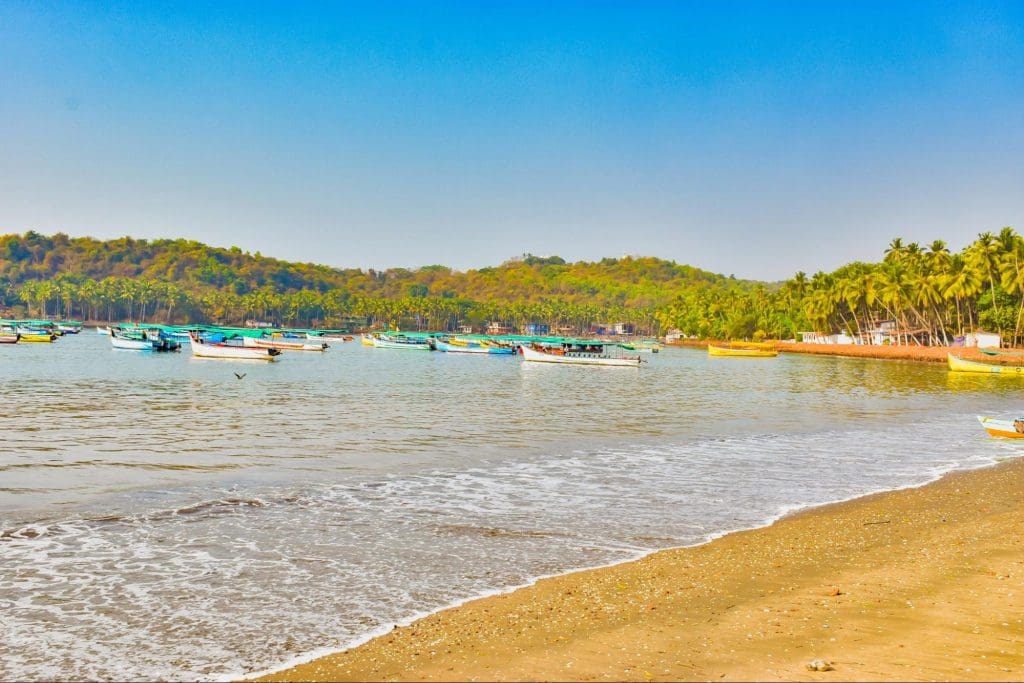 The availability of cheap yet delightful seafood and the numerous budget stays add to its charm. Goa offers plenty of pocket-friendly options including camping, hiking, trekking, spice farms, flea markets, sandy beautiful beaches, fresh seafood, and an amazing laid-back lifestyle without a hefty price tag.
Unique experience: Turtle Nesting at Morjim
Apart from the beaches and parties, witness the Olive Ridley turtles at Morjim as they come ashore to nest. It's a rare and heartwarming sight, reflecting Goa's dedication to preserving nature's wonders.
Kodaikanal, Tamil Nadu
Kodaikanal, a well-known location in South India, is an excellent option for a budget travel spot in India, regardless of whether you are going there by yourself or with a group of friends.
Nestled in the Palani Hills of Tamil Nadu, Kodaikanal is affectionately known as the "Princess of Hill Stations." Budget travellers are drawn to its mist-covered cliffs, cascading waterfalls, and serene lakes. The town's winding paths and viewpoints, such as Coaker's Walk, provide panoramic views of the surrounding natural splendour. Kodaikanal's simple, unassuming culture and affordable eateries serving homemade chocolates and local cuisines make it a quaint yet memorable getaway.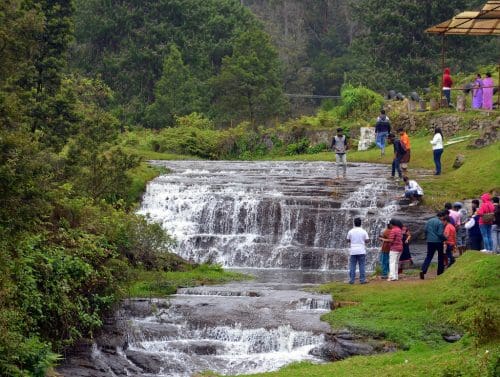 It is the ideal place to go if you want to get away from the hustle and bustle of city life since it has gorgeous hills, sparkling lakes, lush vegetation, clouds and mist, and all of these things together create memorable experiences.
Unique experience: the enigmatic Kurinji Andavar Murugan temple
This temple is dedicated to Lord Murugan, and what makes it truly special is its location amidst the rare and beautiful Kurinji flowers, which bloom only once every 12 years. These flowers carpet the surrounding hills in a striking shade of blue, making for an ethereal sight that is exclusive to the region. Visiting the temple offers a tranquil retreat and a chance to immerse oneself in Tamil culture and history. This experience is accentuated by the winding journey through the Palani Hills to reach the temple, often enveloped in mist, which itself is a refreshing adventure for nature lovers.
Darjeeling, West Bengal
Darjeeling is another enthralling location that is farther out from Kolkata, and it is an absolute must-see spot for tourists who are travelling on a budget or for leisure.
Famous for its tea plantations, Darjeeling offers budget-friendly stays with stunning views of the Kangchenjunga, the world's third-highest mountain. Don't miss the chance to ride the historic Darjeeling Himalayan Railway.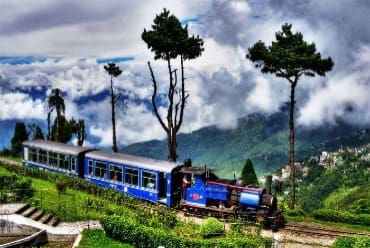 Enjoying a journey in the Himalayan Railways up to the highest elevation railway station and gazing in awe at the breathtaking panorama of Mount Kanchenjunga are just two reasons why Darjeeling is the ideal location for low-cost vacations in India.
Unique experience: Tea Plantation Visit
Take a guided walk through the verdant tea estates. Learn about the tea-making process, and enjoy fresh Darjeeling tea right at the source—a sensory delight for tea lovers.
Gokarna, Karnataka
If you are looking for a fantastic beach vacation that is accessible at a reasonable price from Bangalore, then you might consider going to Gokarna.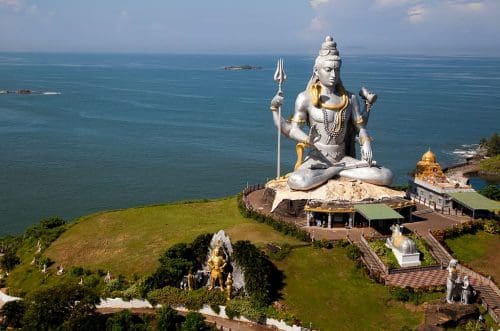 This is also well-known by the appellation "Less Crowded Goa," which, when seen in that light, accurately describes the situation. This seaside city in Karnataka is known for its peace and cleanliness, as well as its abundance of breathtaking scenery; as a result, it is an excellent destination for travellers.
Unique experience: Beach Trek and Sunset Viewing
In Gokarna, apart from soaking in the laid-back beach vibe, embark on a beach trek that connects several beaches like Kudle, Om, Half Moon, and Paradise. End your day by finding a secluded spot on one of these beaches to witness a breathtaking sunset over the Arabian Sea. It's a rejuvenating experience, bringing together adventure and peace.
Hampi is the place to go if you have a passion for history and like roaming among and investigating old ruins. Hampi, which is located in India and is listed as a UNESCO World Heritage Site, is considered to be the most affordable tourist attraction in the country.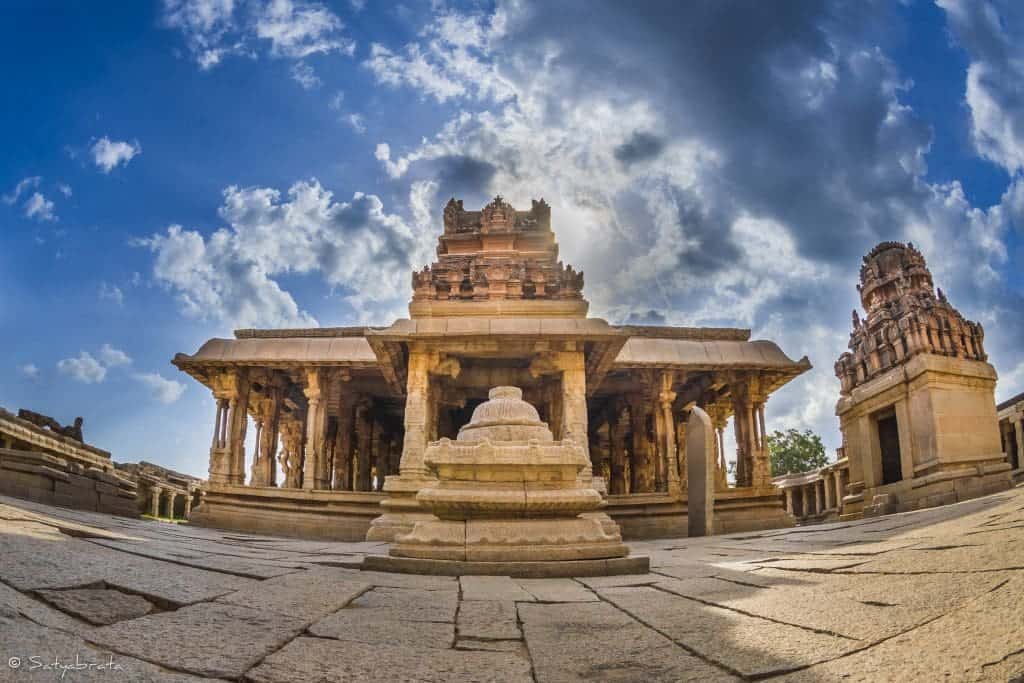 Hampi is well known for being surrounded by beautiful valleys and hills with breathtaking vistas ideal for photographing and cherishing for years to come.
Unique experience: Boulder Exploration and Climbing
While the coracle ride offers a peaceful glance at the surroundings, another adventurous activity that can be pursued in Hampi is exploring and climbing the ancient boulders that litter the landscape. Engage with local climbers and guides who can lead you to the best spots for a safe and exhilarating climbing experience, with no gear required for bouldering.
Mahabaleshwar, Maharashtra
If you reside in Mumbai or any of the other cities in the area, Mahabaleshwar in Maharashtra will seem like a blessing to you. A vacation spot that is easy on the wallet and works more than anybody else to preserve the natural beauty of its settings.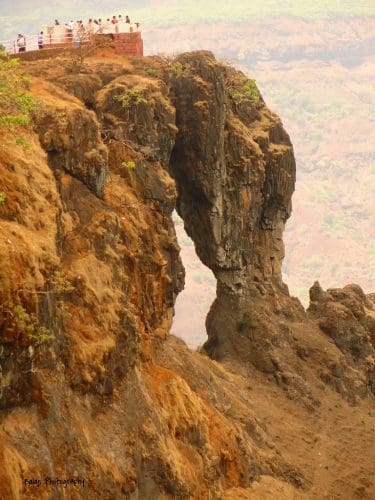 This hill station is a nice place to visit for many reasons, such as its calm atmosphere, great forts, clean and beautiful temples, relaxing temperature, and many other local attractions like handicrafts, fruit markets, festive occasions and street food. This hill station in the vicinity of Maharashtra is easy on the wallet, and it is also a perfect location for keen adventure fans due to the moderate and hard hiking paths that are available.
Unique experience: Strawberry Farm Visit
Visit a strawberry farm in Mahabaleshwar, which is known for its juicy strawberries. Participate in fruit picking and indulge in a fresh, farm-to-table experience. Some farms may also offer homemade strawberry preserves, ice creams, and syrups that you can taste and purchase.
Alleppey, Kerala
Alleppey in Kerala is a world of tranquillity with its labyrinthine backwaters, lush paddy fields, and lazy houseboats. While picturesque houseboats are available, budget travellers can indulge in the more authentic experience of staying in homestays and taking canoe rides through narrow channels to witness the day-to-day life in the backwaters.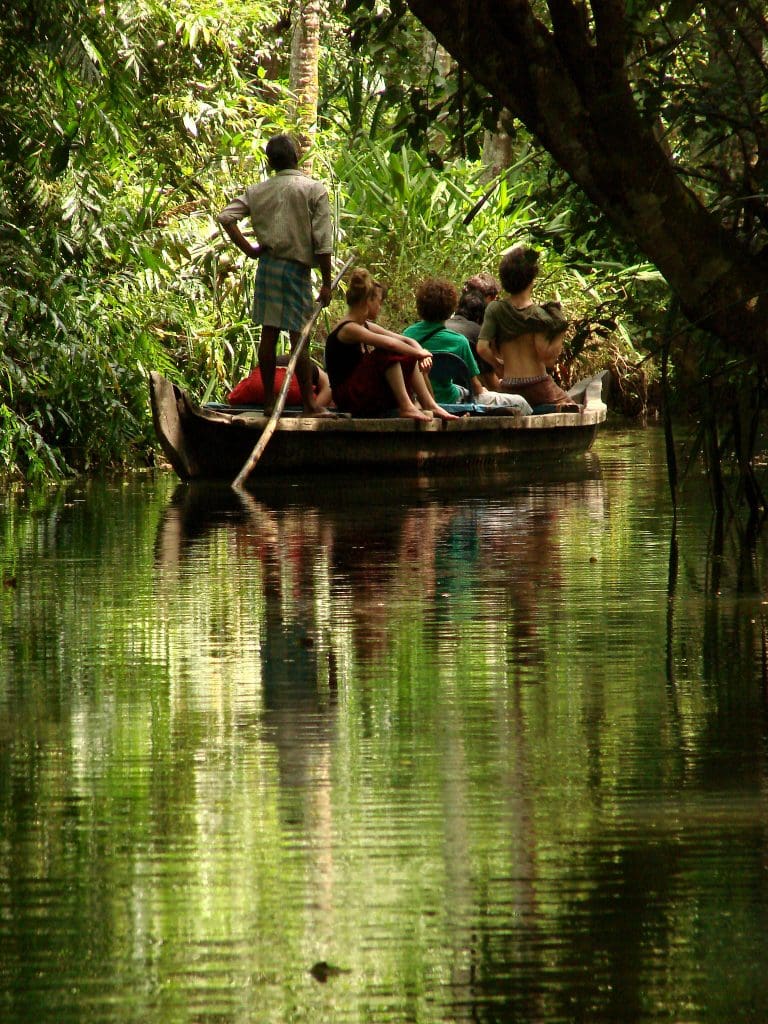 The town's rustic charm and slower pace of life allow visitors to enjoy a slice of Kerala's natural and cultural beauty on a budget. Also known as Alappuzha, this place is best known for its boat cruises along the rustic Kerala backwaters and high-decibel festivals where masked dancers, and elephant parades, vie with martial arts, classical music and dance. You can find affordable homestays and guesthouses, and savour delicious Kerala cuisine without splurging.
Unique Experience: Canoeing in the Backwaters
Skip the houseboats and opt for a canoe trip through the smaller canals of the backwaters. You'll navigate through the daily lives of the locals and witness the tranquil side of Kerala.
Kanyakumari, Tamil Nadu
Kanyakumari is widely considered to be one of the most stunningly gorgeous beaches, architectural wonders, tastefully made temples, and other locations to visit in all of India. It is also one of the most affordable tourist attractions in the country. It is a terrific place to go on vacation to rest and unwind since it is surrounded by beautiful paddy fields, coconut palms, amazing mountains, and green valleys. It is also regarded as the southernmost point of India.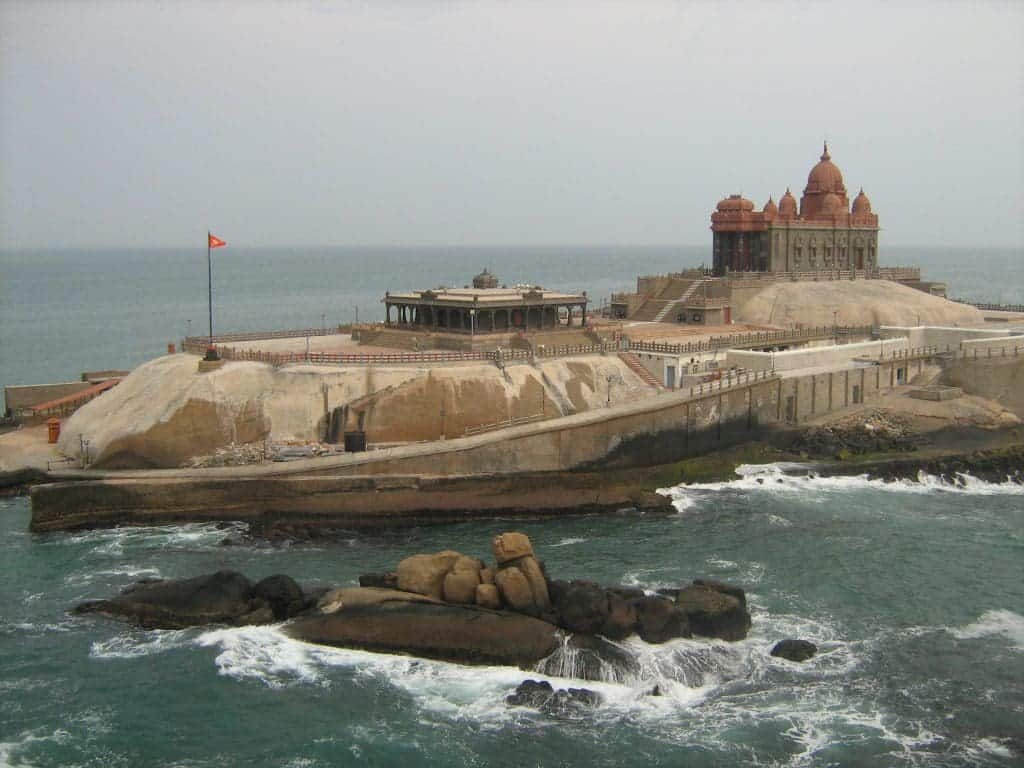 Unique experience: Sunrise and Sunset at the Southernmost Tip
At the southernmost tip of the Indian subcontinent, you can witness a unique natural spectacle: the simultaneous sunset and moonrise over the ocean on a full moon day. Alternatively, visit the Vivekananda Rock Memorial during early morning hours to observe a serene sunrise from this iconic spot.
Paint your memories with India's captivating culture and traditions
India's charm lies not just in its well-known destinations and awesome historical monuments but also in its quaint towns and serene landscapes. There are all of India's lush hill stations, vast deserts and salt pans, coastal beauty, backwaters and spiritual centres.
India presents a canvas where travellers can paint their memories with the hues of India's rich traditions and warm hospitality. Budget travel in India isn't about cutting corners; it's about expanding horizons and immersing in the authentic essence of Indian culture.
Read more: Latest